Haetaan...
Verkkotunnus tulee alkaa kirjaimella tai numerolla

ja olla ja merkkiä pitkä
:domain ei ole saatavilla
Ota yhteyttä asiakaspalveluun
We detected the domain you entered is an international domain name. In order to continue, please select your desired domain language.
Please select the language of the domain you wish to register.
Suositellut verkkotunnukset
Suositukset sinulle
Suosittuja

Uusi

Tarjouksessa

€15,00/v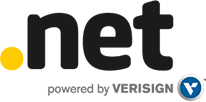 €15,00/v
Hae verkkotunnuspäätettä kategorian mukaan
Rekisteröinti
Siirto
Uusinta
.fi
€9,00 EUR
1 vuosi
€0,00 EUR
1 vuosi
€9,00 EUR
1 vuosi
.com
€15,00 EUR
1 vuosi
€15,00 EUR
1 vuosi
€39,00 EUR
1 vuosi
.net
€15,00 EUR
1 vuosi
€15,00 EUR
1 vuosi
€39,00 EUR
1 vuosi
.eu
€1,00 EUR
1 vuosi
€9,00 EUR
1 vuosi
€9,00 EUR
1 vuosi
.info
€15,00 EUR
1 vuosi
€15,00 EUR
1 vuosi
€39,00 EUR
1 vuosi
.org
€15,00 EUR
1 vuosi
€15,00 EUR
1 vuosi
€39,00 EUR
1 vuosi
.online
€1,00 EUR
1 vuosi
€89,00 EUR
1 vuosi
€89,00 EUR
1 vuosi
.site
€1,00 EUR
1 vuosi
€49,00 EUR
1 vuosi
€49,00 EUR
1 vuosi
.store
€1,00 EUR
1 vuosi
€80,00 EUR
1 vuosi
€80,00 EUR
1 vuosi
.tech
€39,00 EUR
1 vuosi
€39,00 EUR
1 vuosi
€39,00 EUR
1 vuosi
.blog
€39,00 EUR
1 vuosi
€39,00 EUR
1 vuosi
€39,00 EUR
1 vuosi
.se
€39,00 EUR
1 vuosi
€39,00 EUR
1 vuosi
€39,00 EUR
1 vuosi
.ru
€49,00 EUR
1 vuosi
€49,00 EUR
1 vuosi
€49,00 EUR
1 vuosi
.nu
€49,00 EUR
1 vuosi
€49,00 EUR
1 vuosi
€49,00 EUR
1 vuosi
.website
€39,00 EUR
1 vuosi
€39,00 EUR
1 vuosi
€39,00 EUR
1 vuosi
.com.se
€7,99 EUR
1 vuosi
€7,99 EUR
1 vuosi
€7,99 EUR
1 vuosi
.pro
€49,00 EUR
1 vuosi
€49,00 EUR
1 vuosi
€49,00 EUR
1 vuosi
.club
€39,00 EUR
1 vuosi
€39,00 EUR
1 vuosi
€39,00 EUR
1 vuosi
.xyz
€39,00 EUR
1 vuosi
€39,00 EUR
1 vuosi
€39,00 EUR
1 vuosi
.biz
€39,00 EUR
1 vuosi
€39,00 EUR
1 vuosi
€39,00 EUR
1 vuosi
.co.uk
€39,00 EUR
1 vuosi
€39,00 EUR
1 vuosi
€39,00 EUR
1 vuosi
.bid
€39,00 EUR
1 vuosi
€39,00 EUR
1 vuosi
€39,00 EUR
1 vuosi
.review
€39,00 EUR
1 vuosi
€39,00 EUR
1 vuosi
€39,00 EUR
1 vuosi
.win
€39,00 EUR
1 vuosi
€39,00 EUR
1 vuosi
€39,00 EUR
1 vuosi
.party
€39,00 EUR
1 vuosi
€39,00 EUR
1 vuosi
€39,00 EUR
1 vuosi
.stream
€39,00 EUR
1 vuosi
€39,00 EUR
1 vuosi
€39,00 EUR
1 vuosi
.download
€39,00 EUR
1 vuosi
€39,00 EUR
1 vuosi
€39,00 EUR
1 vuosi
.men
€39,00 EUR
1 vuosi
€39,00 EUR
1 vuosi
€39,00 EUR
1 vuosi
.date
€39,00 EUR
1 vuosi
€39,00 EUR
1 vuosi
€39,00 EUR
1 vuosi
.trade
€39,00 EUR
1 vuosi
€39,00 EUR
1 vuosi
€39,00 EUR
1 vuosi
.loan
€25,00 EUR
1 vuosi
€25,00 EUR
1 vuosi
€25,00 EUR
1 vuosi
.webcam
€39,00 EUR
1 vuosi
€39,00 EUR
1 vuosi
€39,00 EUR
1 vuosi
.science
€25,00 EUR
1 vuosi
€25,00 EUR
1 vuosi
€25,00 EUR
1 vuosi
.cricket
€25,00 EUR
1 vuosi
€25,00 EUR
1 vuosi
€25,00 EUR
1 vuosi
.faith
€25,00 EUR
1 vuosi
€25,00 EUR
1 vuosi
€25,00 EUR
1 vuosi
.racing
€39,00 EUR
1 vuosi
€39,00 EUR
1 vuosi
€39,00 EUR
1 vuosi
.accountant
€25,00 EUR
1 vuosi
€25,00 EUR
1 vuosi
€25,00 EUR
1 vuosi
.berlin
€52,99 EUR
1 vuosi
€52,99 EUR
1 vuosi
€52,99 EUR
1 vuosi
.space
€39,00 EUR
1 vuosi
€39,00 EUR
1 vuosi
€39,00 EUR
1 vuosi
.guru
€59,00 EUR
1 vuosi
€59,00 EUR
1 vuosi
€59,00 EUR
1 vuosi
.london
€79,00 EUR
1 vuosi
€79,00 EUR
1 vuosi
€79,00 EUR
1 vuosi
.link
€15,00 EUR
1 vuosi
€15,00 EUR
1 vuosi
€15,00 EUR
1 vuosi
.casino
€200,00 EUR
1 vuosi
€200,00 EUR
1 vuosi
€200,00 EUR
1 vuosi
.email
€22,99 EUR
1 vuosi
€22,99 EUR
1 vuosi
€22,99 EUR
1 vuosi
.company
€22,99 EUR
1 vuosi
€22,99 EUR
1 vuosi
€22,99 EUR
1 vuosi
.today
€39,00 EUR
1 vuosi
€39,00 EUR
1 vuosi
€39,00 EUR
1 vuosi
.tips
€22,99 EUR
1 vuosi
€22,99 EUR
1 vuosi
€22,99 EUR
1 vuosi
.solutions
€22,99 EUR
1 vuosi
€22,99 EUR
1 vuosi
€22,99 EUR
1 vuosi
.army
€23,99 EUR
1 vuosi
€23,99 EUR
1 vuosi
€23,99 EUR
1 vuosi
.center
€39,00 EUR
1 vuosi
€39,00 EUR
1 vuosi
€39,00 EUR
1 vuosi
.healthcare
€34,99 EUR
1 vuosi
€34,99 EUR
1 vuosi
€34,99 EUR
1 vuosi
.expert
€55,99 EUR
1 vuosi
€55,99 EUR
1 vuosi
€55,99 EUR
1 vuosi
.technology
€22,99 EUR
1 vuosi
€22,99 EUR
1 vuosi
€22,99 EUR
1 vuosi
.directory
€22,99 EUR
1 vuosi
€22,99 EUR
1 vuosi
€22,99 EUR
1 vuosi
.dk
€39,00 EUR
1 vuosi
€39,00 EUR
1 vuosi
€39,00 EUR
1 vuosi
.vet
€23,99 EUR
1 vuosi
€23,99 EUR
1 vuosi
€23,99 EUR
1 vuosi
.de
€39,00 EUR
1 vuosi
€39,00 EUR
1 vuosi
€39,00 EUR
1 vuosi
.aero
€120,00 EUR
1 vuosi
€120,00 EUR
1 vuosi
€120,00 EUR
1 vuosi
.buzz
€39,99 EUR
1 vuosi
€39,99 EUR
1 vuosi
€39,99 EUR
1 vuosi
.asia
€49,00 EUR
1 vuosi
€49,00 EUR
1 vuosi
€49,00 EUR
1 vuosi
.navy
€23,99 EUR
1 vuosi
€23,99 EUR
1 vuosi
€23,99 EUR
1 vuosi
.academy
€33,99 EUR
1 vuosi
€33,99 EUR
1 vuosi
€33,99 EUR
1 vuosi
.actor
€39,99 EUR
1 vuosi
€39,99 EUR
1 vuosi
€39,99 EUR
1 vuosi
.airforce
€23,99 EUR
1 vuosi
€23,99 EUR
1 vuosi
€23,99 EUR
1 vuosi
.archi
€120,00 EUR
1 vuosi
€120,00 EUR
1 vuosi
€120,00 EUR
1 vuosi
.associates
€32,99 EUR
1 vuosi
€32,99 EUR
1 vuosi
€32,99 EUR
1 vuosi
.bar
€105,00 EUR
1 vuosi
€105,00 EUR
1 vuosi
€105,00 EUR
1 vuosi
.bargains
€32,99 EUR
1 vuosi
€32,99 EUR
1 vuosi
€32,99 EUR
1 vuosi
.bike
€49,00 EUR
1 vuosi
€49,00 EUR
1 vuosi
€49,00 EUR
1 vuosi
.blue
€25,00 EUR
1 vuosi
€25,00 EUR
1 vuosi
€25,00 EUR
1 vuosi
.boutique
€49,00 EUR
1 vuosi
€49,00 EUR
1 vuosi
€49,00 EUR
1 vuosi
.build
€79,99 EUR
1 vuosi
€79,99 EUR
1 vuosi
€79,99 EUR
1 vuosi
.builders
€32,99 EUR
1 vuosi
€32,99 EUR
1 vuosi
€32,99 EUR
1 vuosi
.cab
€32,99 EUR
1 vuosi
€32,99 EUR
1 vuosi
€32,99 EUR
1 vuosi
.camera
€32,99 EUR
1 vuosi
€32,99 EUR
1 vuosi
€32,99 EUR
1 vuosi
.cards
€32,99 EUR
1 vuosi
€32,99 EUR
1 vuosi
€32,99 EUR
1 vuosi
.capital
€55,99 EUR
1 vuosi
€55,99 EUR
1 vuosi
€55,99 EUR
1 vuosi
.careers
€55,99 EUR
1 vuosi
€55,99 EUR
1 vuosi
€55,99 EUR
1 vuosi
.catering
€32,99 EUR
1 vuosi
€32,99 EUR
1 vuosi
€32,99 EUR
1 vuosi
.ceo
€130,00 EUR
1 vuosi
€130,00 EUR
1 vuosi
€130,00 EUR
1 vuosi
.cheap
€32,99 EUR
1 vuosi
€32,99 EUR
1 vuosi
€32,99 EUR
1 vuosi
.christmas
€32,99 EUR
1 vuosi
€32,99 EUR
1 vuosi
€32,99 EUR
1 vuosi
.cleaning
€32,99 EUR
1 vuosi
€32,99 EUR
1 vuosi
€32,99 EUR
1 vuosi
.codes
€55,99 EUR
1 vuosi
€55,99 EUR
1 vuosi
€55,99 EUR
1 vuosi
.coffee
€32,99 EUR
1 vuosi
€32,99 EUR
1 vuosi
€32,99 EUR
1 vuosi
.community
€32,90 EUR
1 vuosi
€32,90 EUR
1 vuosi
€32,90 EUR
1 vuosi
.computer
€32,99 EUR
1 vuosi
€32,99 EUR
1 vuosi
€32,99 EUR
1 vuosi
.condos
€55,99 EUR
1 vuosi
€55,99 EUR
1 vuosi
€55,99 EUR
1 vuosi
.consulting
€49,00 EUR
1 vuosi
€49,00 EUR
1 vuosi
€49,00 EUR
1 vuosi
.construction
€32,99 EUR
1 vuosi
€32,99 EUR
1 vuosi
€32,99 EUR
1 vuosi
.contractors
€32,99 EUR
1 vuosi
€32,99 EUR
1 vuosi
€32,99 EUR
1 vuosi
.cool
€32,99 EUR
1 vuosi
€32,99 EUR
1 vuosi
€32,99 EUR
1 vuosi
.cruises
€55,99 EUR
1 vuosi
€55,99 EUR
1 vuosi
€55,99 EUR
1 vuosi
.dance
€24,99 EUR
1 vuosi
€24,99 EUR
1 vuosi
€24,99 EUR
1 vuosi
.dating
€55,99 EUR
1 vuosi
€55,99 EUR
1 vuosi
€55,99 EUR
1 vuosi
.democrat
€32,99 EUR
1 vuosi
€32,99 EUR
1 vuosi
€32,99 EUR
1 vuosi
.diamonds
€55,99 EUR
1 vuosi
€55,99 EUR
1 vuosi
€55,99 EUR
1 vuosi
.domains
€32,99 EUR
1 vuosi
€32,99 EUR
1 vuosi
€32,99 EUR
1 vuosi
.engineering
€55,99 EUR
1 vuosi
€55,99 EUR
1 vuosi
€55,99 EUR
1 vuosi
.enterprises
€32,99 EUR
1 vuosi
€32,99 EUR
1 vuosi
€32,99 EUR
1 vuosi
.equipment
€22,99 EUR
1 vuosi
€22,99 EUR
1 vuosi
€22,99 EUR
1 vuosi
.estate
€32,99 EUR
1 vuosi
€32,99 EUR
1 vuosi
€32,99 EUR
1 vuosi
.events
€200,00 EUR
1 vuosi
€200,00 EUR
1 vuosi
€200,00 EUR
1 vuosi
.exchange
€32,99 EUR
1 vuosi
€32,99 EUR
1 vuosi
€32,99 EUR
1 vuosi
.exposed
€22,99 EUR
1 vuosi
€22,99 EUR
1 vuosi
€22,99 EUR
1 vuosi
.fail
€32,99 EUR
1 vuosi
€32,99 EUR
1 vuosi
€32,99 EUR
1 vuosi
.farm
€32,99 EUR
1 vuosi
€32,99 EUR
1 vuosi
€32,99 EUR
1 vuosi
.financial
€55,99 EUR
1 vuosi
€55,99 EUR
1 vuosi
€55,99 EUR
1 vuosi
.fish
€32,99 EUR
1 vuosi
€32,99 EUR
1 vuosi
€32,99 EUR
1 vuosi
.flights
€55,99 EUR
1 vuosi
€55,99 EUR
1 vuosi
€55,99 EUR
1 vuosi
.florist
€32,99 EUR
1 vuosi
€32,99 EUR
1 vuosi
€32,99 EUR
1 vuosi
.foundation
€32,99 EUR
1 vuosi
€32,99 EUR
1 vuosi
€32,99 EUR
1 vuosi
.futbol
€20,00 EUR
1 vuosi
€20,00 EUR
1 vuosi
€20,00 EUR
1 vuosi
.gallery
€49,00 EUR
1 vuosi
€49,00 EUR
1 vuosi
€49,00 EUR
1 vuosi
.gift
€22,99 EUR
1 vuosi
€22,99 EUR
1 vuosi
€22,99 EUR
1 vuosi
.guitars
€32,99 EUR
1 vuosi
€32,99 EUR
1 vuosi
€32,99 EUR
1 vuosi
.glass
€32,99 EUR
1 vuosi
€32,99 EUR
1 vuosi
€32,99 EUR
1 vuosi
.graphics
€22,99 EUR
1 vuosi
€22,99 EUR
1 vuosi
€22,99 EUR
1 vuosi
.gripe
€32,99 EUR
1 vuosi
€32,99 EUR
1 vuosi
€32,99 EUR
1 vuosi
.holdings
€55,99 EUR
1 vuosi
€55,99 EUR
1 vuosi
€55,99 EUR
1 vuosi
.holiday
€55,99 EUR
1 vuosi
€55,99 EUR
1 vuosi
€55,99 EUR
1 vuosi
.house
€49,00 EUR
1 vuosi
€49,00 EUR
1 vuosi
€49,00 EUR
1 vuosi
.immobilien
€32,99 EUR
1 vuosi
€32,99 EUR
1 vuosi
€32,99 EUR
1 vuosi
.industries
€32,99 EUR
1 vuosi
€32,99 EUR
1 vuosi
€32,99 EUR
1 vuosi
.ink
€32,99 EUR
1 vuosi
€32,99 EUR
1 vuosi
€32,99 EUR
1 vuosi
.institute
€22,99 EUR
1 vuosi
€22,99 EUR
1 vuosi
€22,99 EUR
1 vuosi
.jetzt
€22,99 EUR
1 vuosi
€22,99 EUR
1 vuosi
€22,99 EUR
1 vuosi
.jobs
€135,00 EUR
1 vuosi
€135,00 EUR
1 vuosi
€135,00 EUR
1 vuosi
.kaufen
€32,99 EUR
1 vuosi
€32,99 EUR
1 vuosi
€32,99 EUR
1 vuosi
.kim
€25,00 EUR
1 vuosi
€25,00 EUR
1 vuosi
€25,00 EUR
1 vuosi
.kitchen
€32,99 EUR
1 vuosi
€32,99 EUR
1 vuosi
€32,99 EUR
1 vuosi
.kiwi
€49,99 EUR
1 vuosi
€49,99 EUR
1 vuosi
€49,99 EUR
1 vuosi
.land
€32,99 EUR
1 vuosi
€32,99 EUR
1 vuosi
€32,99 EUR
1 vuosi
.lease
€55,99 EUR
1 vuosi
€55,99 EUR
1 vuosi
€55,99 EUR
1 vuosi
.lighting
€22,99 EUR
1 vuosi
€22,99 EUR
1 vuosi
€22,99 EUR
1 vuosi
.limited
€32,99 EUR
1 vuosi
€32,99 EUR
1 vuosi
€32,99 EUR
1 vuosi
.limo
€55,99 EUR
1 vuosi
€55,99 EUR
1 vuosi
€55,99 EUR
1 vuosi
.luxury
€559,99 EUR
1 vuosi
€559,99 EUR
1 vuosi
€559,99 EUR
1 vuosi
.maison
€55,99 EUR
1 vuosi
€55,99 EUR
1 vuosi
€55,99 EUR
1 vuosi
.management
€39,00 EUR
1 vuosi
€39,00 EUR
1 vuosi
€39,00 EUR
1 vuosi
.marketing
€49,00 EUR
1 vuosi
€49,00 EUR
1 vuosi
€49,00 EUR
1 vuosi
.media
€49,00 EUR
1 vuosi
€49,00 EUR
1 vuosi
€49,00 EUR
1 vuosi
.menu
€39,99 EUR
1 vuosi
€39,99 EUR
1 vuosi
€39,99 EUR
1 vuosi
.mobi
€49,00 EUR
1 vuosi
€49,00 EUR
1 vuosi
€49,00 EUR
1 vuosi
.moda
€32,99 EUR
1 vuosi
€32,99 EUR
1 vuosi
€32,99 EUR
1 vuosi
.moe
€25,00 EUR
1 vuosi
€25,00 EUR
1 vuosi
€25,00 EUR
1 vuosi
.nagoya
€25,00 EUR
1 vuosi
€25,00 EUR
1 vuosi
€25,00 EUR
1 vuosi
.name
€39,00 EUR
1 vuosi
€39,00 EUR
1 vuosi
€39,00 EUR
1 vuosi
.ninja
€25,00 EUR
1 vuosi
€25,00 EUR
1 vuosi
€25,00 EUR
1 vuosi
.partners
€120,00 EUR
1 vuosi
€120,00 EUR
1 vuosi
€120,00 EUR
1 vuosi
.parts
€105,00 EUR
1 vuosi
€105,00 EUR
1 vuosi
€105,00 EUR
1 vuosi
.photo
€49,00 EUR
1 vuosi
€49,00 EUR
1 vuosi
€49,00 EUR
1 vuosi
.photos
€22,99 EUR
1 vuosi
€22,99 EUR
1 vuosi
€22,99 EUR
1 vuosi
.photography
€22,99 EUR
1 vuosi
€22,99 EUR
1 vuosi
€22,99 EUR
1 vuosi
.pics
€22,99 EUR
1 vuosi
€22,99 EUR
1 vuosi
€22,99 EUR
1 vuosi
.pictures
€15,00 EUR
1 vuosi
€15,00 EUR
1 vuosi
€15,00 EUR
1 vuosi
.pink
€25,00 EUR
1 vuosi
€25,00 EUR
1 vuosi
€25,00 EUR
1 vuosi
.plumbing
€32,99 EUR
1 vuosi
€32,99 EUR
1 vuosi
€32,99 EUR
1 vuosi
.productions
€32,99 EUR
1 vuosi
€32,99 EUR
1 vuosi
€32,99 EUR
1 vuosi
.properties
€32,99 EUR
1 vuosi
€32,99 EUR
1 vuosi
€32,99 EUR
1 vuosi
.pub
€32,99 EUR
1 vuosi
€32,99 EUR
1 vuosi
€32,99 EUR
1 vuosi
.qpon
€25,00 EUR
1 vuosi
€25,00 EUR
1 vuosi
€25,00 EUR
1 vuosi
.recipes
€55,99 EUR
1 vuosi
€55,99 EUR
1 vuosi
€55,99 EUR
1 vuosi
.red
€49,00 EUR
1 vuosi
€49,00 EUR
1 vuosi
€49,00 EUR
1 vuosi
.reise
€180,00 EUR
1 vuosi
€180,00 EUR
1 vuosi
€180,00 EUR
1 vuosi
.reisen
€22,99 EUR
1 vuosi
€22,99 EUR
1 vuosi
€22,99 EUR
1 vuosi
.rentals
€32,99 EUR
1 vuosi
€32,99 EUR
1 vuosi
€32,99 EUR
1 vuosi
.repair
€105,00 EUR
1 vuosi
€105,00 EUR
1 vuosi
€105,00 EUR
1 vuosi
.report
€22,99 EUR
1 vuosi
€22,99 EUR
1 vuosi
€22,99 EUR
1 vuosi
.rest
€39,99 EUR
1 vuosi
€39,99 EUR
1 vuosi
€39,99 EUR
1 vuosi
.reviews
€24,99 EUR
1 vuosi
€24,99 EUR
1 vuosi
€24,99 EUR
1 vuosi
.rocks
€20,00 EUR
1 vuosi
€20,00 EUR
1 vuosi
€20,00 EUR
1 vuosi
.ruhr
€42,99 EUR
1 vuosi
€42,99 EUR
1 vuosi
€42,99 EUR
1 vuosi
.sexy
€22,99 EUR
1 vuosi
€22,99 EUR
1 vuosi
€22,99 EUR
1 vuosi
.services
€32,99 EUR
1 vuosi
€32,99 EUR
1 vuosi
€32,99 EUR
1 vuosi
.shiksha
€25,00 EUR
1 vuosi
€25,00 EUR
1 vuosi
€25,00 EUR
1 vuosi
.shoes
€32,99 EUR
1 vuosi
€32,99 EUR
1 vuosi
€32,99 EUR
1 vuosi
.singles
€32,99 EUR
1 vuosi
€32,99 EUR
1 vuosi
€32,99 EUR
1 vuosi
.social
€32,99 EUR
1 vuosi
€32,99 EUR
1 vuosi
€32,99 EUR
1 vuosi
.solar
€120,00 EUR
1 vuosi
€120,00 EUR
1 vuosi
€120,00 EUR
1 vuosi
.supplies
€22,99 EUR
1 vuosi
€22,99 EUR
1 vuosi
€22,99 EUR
1 vuosi
.supply
€22,99 EUR
1 vuosi
€22,99 EUR
1 vuosi
€22,99 EUR
1 vuosi
.support
€22,99 EUR
1 vuosi
€22,99 EUR
1 vuosi
€22,99 EUR
1 vuosi
.systems
€22,99 EUR
1 vuosi
€22,99 EUR
1 vuosi
€22,99 EUR
1 vuosi
.tattoo
€32,99 EUR
1 vuosi
€32,99 EUR
1 vuosi
€32,99 EUR
1 vuosi
.tienda
€55,99 EUR
1 vuosi
€55,99 EUR
1 vuosi
€55,99 EUR
1 vuosi
.tokyo
€25,00 EUR
1 vuosi
€25,00 EUR
1 vuosi
€25,00 EUR
1 vuosi
.tools
€32,99 EUR
1 vuosi
€32,99 EUR
1 vuosi
€32,99 EUR
1 vuosi
.town
€32,99 EUR
1 vuosi
€32,99 EUR
1 vuosi
€32,99 EUR
1 vuosi
.toys
€32,99 EUR
1 vuosi
€32,99 EUR
1 vuosi
€32,99 EUR
1 vuosi
.training
€32,99 EUR
1 vuosi
€32,99 EUR
1 vuosi
€32,99 EUR
1 vuosi
.travel
€200,00 EUR
1 vuosi
€200,00 EUR
1 vuosi
€200,00 EUR
1 vuosi
.university
€55,99 EUR
1 vuosi
€55,99 EUR
1 vuosi
€55,99 EUR
1 vuosi
.uno
€32,99 EUR
1 vuosi
€32,99 EUR
1 vuosi
€32,99 EUR
1 vuosi
.vacations
€32,99 EUR
1 vuosi
€32,99 EUR
1 vuosi
€32,99 EUR
1 vuosi
.ventures
€55,99 EUR
1 vuosi
€55,99 EUR
1 vuosi
€55,99 EUR
1 vuosi
.viajes
€55,99 EUR
1 vuosi
€55,99 EUR
1 vuosi
€55,99 EUR
1 vuosi
.villas
€55,99 EUR
1 vuosi
€55,99 EUR
1 vuosi
€55,99 EUR
1 vuosi
.vision
€49,00 EUR
1 vuosi
€49,00 EUR
1 vuosi
€49,00 EUR
1 vuosi
.voting
€65,99 EUR
1 vuosi
€65,99 EUR
1 vuosi
€65,99 EUR
1 vuosi
.voyage
€55,99 EUR
1 vuosi
€55,99 EUR
1 vuosi
€55,99 EUR
1 vuosi
.watch
€32,99 EUR
1 vuosi
€32,99 EUR
1 vuosi
€32,99 EUR
1 vuosi
.wien
€39,99 EUR
1 vuosi
€39,99 EUR
1 vuosi
€39,99 EUR
1 vuosi
.wiki
€32,99 EUR
1 vuosi
€32,99 EUR
1 vuosi
€32,99 EUR
1 vuosi
.works
€49,00 EUR
1 vuosi
€49,00 EUR
1 vuosi
€49,00 EUR
1 vuosi
.wtf
€32,99 EUR
1 vuosi
€32,99 EUR
1 vuosi
€32,99 EUR
1 vuosi
.zone
€49,00 EUR
1 vuosi
€49,00 EUR
1 vuosi
€49,00 EUR
1 vuosi
.care
€32,00 EUR
1 vuosi
€32,00 EUR
1 vuosi
€32,00 EUR
1 vuosi
.clinic
€55,99 EUR
1 vuosi
€55,99 EUR
1 vuosi
€55,99 EUR
1 vuosi
.dental
€55,99 EUR
1 vuosi
€55,99 EUR
1 vuosi
€55,99 EUR
1 vuosi
.surgery
€55,99 EUR
1 vuosi
€55,99 EUR
1 vuosi
€55,99 EUR
1 vuosi
.cash
€32,99 EUR
1 vuosi
€32,99 EUR
1 vuosi
€32,99 EUR
1 vuosi
.haus
€32,99 EUR
1 vuosi
€32,99 EUR
1 vuosi
€32,99 EUR
1 vuosi
.fund
€55,99 EUR
1 vuosi
€55,99 EUR
1 vuosi
€55,99 EUR
1 vuosi
.investments
€130,00 EUR
1 vuosi
€130,00 EUR
1 vuosi
€130,00 EUR
1 vuosi
.tax
€55,99 EUR
1 vuosi
€55,99 EUR
1 vuosi
€55,99 EUR
1 vuosi
.bio
€120,00 EUR
1 vuosi
€120,00 EUR
1 vuosi
€120,00 EUR
1 vuosi
.black
€55,99 EUR
1 vuosi
€55,99 EUR
1 vuosi
€55,99 EUR
1 vuosi
.hiv
€350,00 EUR
1 vuosi
€350,00 EUR
1 vuosi
€350,00 EUR
1 vuosi
.discount
€32,99 EUR
1 vuosi
€32,99 EUR
1 vuosi
€32,99 EUR
1 vuosi
.fitness
€32,99 EUR
1 vuosi
€32,99 EUR
1 vuosi
€32,99 EUR
1 vuosi
.furniture
€52,99 EUR
1 vuosi
€52,99 EUR
1 vuosi
€52,99 EUR
1 vuosi
.hamburg
€49,99 EUR
1 vuosi
€49,99 EUR
1 vuosi
€49,99 EUR
1 vuosi
.audio
€20,00 EUR
1 vuosi
€20,00 EUR
1 vuosi
€20,00 EUR
1 vuosi
.claims
€55,99 EUR
1 vuosi
€55,99 EUR
1 vuosi
€55,99 EUR
1 vuosi
.credit
€130,00 EUR
1 vuosi
€130,00 EUR
1 vuosi
€130,00 EUR
1 vuosi
.creditcard
€170,00 EUR
1 vuosi
€170,00 EUR
1 vuosi
€170,00 EUR
1 vuosi
.gratis
€22,99 EUR
1 vuosi
€22,99 EUR
1 vuosi
€22,99 EUR
1 vuosi
.hiphop
€22,99 EUR
1 vuosi
€22,99 EUR
1 vuosi
€22,99 EUR
1 vuosi
.juegos
€20,00 EUR
1 vuosi
€20,00 EUR
1 vuosi
€20,00 EUR
1 vuosi
.cologne
€15,00 EUR
1 vuosi
€15,00 EUR
1 vuosi
€15,00 EUR
1 vuosi
.koeln
€15,00 EUR
1 vuosi
€15,00 EUR
1 vuosi
€15,00 EUR
1 vuosi
.global
€79,99 EUR
1 vuosi
€79,99 EUR
1 vuosi
€79,99 EUR
1 vuosi
.accountants
€130,00 EUR
1 vuosi
€130,00 EUR
1 vuosi
€130,00 EUR
1 vuosi
.digital
€32,99 EUR
1 vuosi
€32,99 EUR
1 vuosi
€32,99 EUR
1 vuosi
.finance
€69,00 EUR
1 vuosi
€69,00 EUR
1 vuosi
€69,00 EUR
1 vuosi
.insure
€55,99 EUR
1 vuosi
€55,99 EUR
1 vuosi
€55,99 EUR
1 vuosi
.cooking
€32,99 EUR
1 vuosi
€32,99 EUR
1 vuosi
€32,99 EUR
1 vuosi
.country
€32,99 EUR
1 vuosi
€32,99 EUR
1 vuosi
€32,99 EUR
1 vuosi
.fishing
€49,00 EUR
1 vuosi
€49,00 EUR
1 vuosi
€49,00 EUR
1 vuosi
.horse
€32,99 EUR
1 vuosi
€32,99 EUR
1 vuosi
€32,99 EUR
1 vuosi
.vegas
€65,99 EUR
1 vuosi
€65,99 EUR
1 vuosi
€65,99 EUR
1 vuosi
.vodka
€32,99 EUR
1 vuosi
€32,99 EUR
1 vuosi
€32,99 EUR
1 vuosi
.host
€130,00 EUR
1 vuosi
€130,00 EUR
1 vuosi
€130,00 EUR
1 vuosi
.press
€75,99 EUR
1 vuosi
€75,99 EUR
1 vuosi
€75,99 EUR
1 vuosi
.church
€32,99 EUR
1 vuosi
€32,99 EUR
1 vuosi
€32,99 EUR
1 vuosi
.guide
€32,99 EUR
1 vuosi
€32,99 EUR
1 vuosi
€32,99 EUR
1 vuosi
.life
€69,00 EUR
1 vuosi
€69,00 EUR
1 vuosi
€69,00 EUR
1 vuosi
.loans
€130,00 EUR
1 vuosi
€130,00 EUR
1 vuosi
€130,00 EUR
1 vuosi
.republican
€32,99 EUR
1 vuosi
€32,99 EUR
1 vuosi
€32,99 EUR
1 vuosi
.at
€49,00 EUR
1 vuosi
€49,00 EUR
1 vuosi
€49,00 EUR
1 vuosi
.me
€39,00 EUR
1 vuosi
€39,00 EUR
1 vuosi
€39,00 EUR
1 vuosi
.am
€64,99 EUR
1 vuosi
€64,99 EUR
1 vuosi
€64,99 EUR
1 vuosi
.be
€39,00 EUR
1 vuosi
€39,00 EUR
1 vuosi
€39,00 EUR
1 vuosi
.ch
€39,00 EUR
1 vuosi
€39,00 EUR
1 vuosi
€39,00 EUR
1 vuosi
.cz
€39,00 EUR
1 vuosi
€39,00 EUR
1 vuosi
€39,00 EUR
1 vuosi
.com.de
€39,00 EUR
1 vuosi
€39,00 EUR
1 vuosi
€39,00 EUR
1 vuosi
.de.com
€25,00 EUR
1 vuosi
€25,00 EUR
1 vuosi
€25,00 EUR
1 vuosi
.eu.com
€25,00 EUR
1 vuosi
€25,00 EUR
1 vuosi
€25,00 EUR
1 vuosi
.es
€39,00 EUR
1 vuosi
€39,00 EUR
1 vuosi
€39,00 EUR
1 vuosi
.com.es
€15,00 EUR
1 vuosi
€15,00 EUR
1 vuosi
€15,00 EUR
1 vuosi
.fr
€39,00 EUR
1 vuosi
€39,00 EUR
1 vuosi
€39,00 EUR
1 vuosi
.gb.com
€39,99 EUR
1 vuosi
€39,99 EUR
1 vuosi
€39,99 EUR
1 vuosi
.gg
€120,00 EUR
1 vuosi
€120,00 EUR
1 vuosi
€120,00 EUR
1 vuosi
.gr.com
€22,99 EUR
1 vuosi
€22,99 EUR
1 vuosi
€22,99 EUR
1 vuosi
.gl
€44,99 EUR
1 vuosi
€44,99 EUR
1 vuosi
€44,99 EUR
1 vuosi
.ie
€39,00 EUR
1 vuosi
€39,00 EUR
1 vuosi
€39,00 EUR
1 vuosi
.hu.com
€39,99 EUR
1 vuosi
€39,99 EUR
1 vuosi
€39,99 EUR
1 vuosi
.im
€22,99 EUR
1 vuosi
€22,99 EUR
1 vuosi
€22,99 EUR
1 vuosi
.is
€350,00 EUR
1 vuosi
€350,00 EUR
1 vuosi
€350,00 EUR
1 vuosi
.it
€39,00 EUR
1 vuosi
€39,00 EUR
1 vuosi
€39,00 EUR
1 vuosi
.je
€46,99 EUR
1 vuosi
€46,99 EUR
1 vuosi
€46,99 EUR
1 vuosi
.li
€39,00 EUR
1 vuosi
€39,00 EUR
1 vuosi
€39,00 EUR
1 vuosi
.lt
€39,00 EUR
1 vuosi
€39,00 EUR
1 vuosi
€39,00 EUR
1 vuosi
.lu
€39,00 EUR
1 vuosi
€39,00 EUR
1 vuosi
€39,00 EUR
1 vuosi
.lv
€49,99 EUR
1 vuosi
€49,99 EUR
1 vuosi
€49,99 EUR
1 vuosi
.nl
€25,00 EUR
1 vuosi
€25,00 EUR
1 vuosi
€25,00 EUR
1 vuosi
.pl
€39,00 EUR
1 vuosi
€39,00 EUR
1 vuosi
€39,00 EUR
1 vuosi
.pt
€49,00 EUR
1 vuosi
€49,00 EUR
1 vuosi
€49,00 EUR
1 vuosi
.com.pt
€24,99 EUR
1 vuosi
€24,99 EUR
1 vuosi
€24,99 EUR
1 vuosi
.re
€39,00 EUR
1 vuosi
€39,00 EUR
1 vuosi
€39,00 EUR
1 vuosi
.ro
€79,00 EUR
1 vuosi
€79,00 EUR
1 vuosi
€79,00 EUR
1 vuosi
.se.com
€39,99 EUR
1 vuosi
€39,99 EUR
1 vuosi
€39,99 EUR
1 vuosi
.se.net
€39,99 EUR
1 vuosi
€39,99 EUR
1 vuosi
€39,99 EUR
1 vuosi
.sx
€29,99 EUR
1 vuosi
€29,99 EUR
1 vuosi
€29,99 EUR
1 vuosi
.org.uk
€7,99 EUR
1 vuosi
€7,99 EUR
1 vuosi
€7,99 EUR
1 vuosi
.me.uk
€7,99 EUR
1 vuosi
€7,99 EUR
1 vuosi
€7,99 EUR
1 vuosi
.uk.com
€39,99 EUR
1 vuosi
€39,99 EUR
1 vuosi
€39,99 EUR
1 vuosi
.uk.net
€39,99 EUR
1 vuosi
€39,99 EUR
1 vuosi
€39,99 EUR
1 vuosi
.pp.se
€15,00 EUR
1 vuosi
€0,00 EUR
1 vuosi
€15,00 EUR
1 vuosi
.co
€59,00 EUR
1 vuosi
€59,00 EUR
1 vuosi
€59,00 EUR
1 vuosi
.how
€59,99 EUR
1 vuosi
€59,99 EUR
1 vuosi
€59,99 EUR
1 vuosi
.no
€39,00 EUR
1 vuosi
€39,00 EUR
1 vuosi
€39,00 EUR
1 vuosi
.cn
€49,00 EUR
1 vuosi
€49,00 EUR
1 vuosi
€49,00 EUR
1 vuosi
.com.cn
€42,99 EUR
1 vuosi
€42,99 EUR
1 vuosi
€42,99 EUR
1 vuosi
.in
€39,00 EUR
1 vuosi
€39,00 EUR
1 vuosi
€39,00 EUR
1 vuosi
.jp
€59,99 EUR
1 vuosi
€59,99 EUR
1 vuosi
€59,99 EUR
1 vuosi
.kr
€220,00 EUR
1 vuosi
€220,00 EUR
1 vuosi
€220,00 EUR
1 vuosi
.com.br
€130,00 EUR
1 vuosi
€130,00 EUR
1 vuosi
€130,00 EUR
1 vuosi
.ca
€49,00 EUR
1 vuosi
€49,00 EUR
1 vuosi
€49,00 EUR
1 vuosi
.mx
€120,00 EUR
1 vuosi
€120,00 EUR
1 vuosi
€120,00 EUR
1 vuosi
.st
€120,00 EUR
1 vuosi
€120,00 EUR
1 vuosi
€120,00 EUR
1 vuosi
.cc
€49,00 EUR
1 vuosi
€49,00 EUR
1 vuosi
€49,00 EUR
1 vuosi
.io
€79,00 EUR
1 vuosi
€79,00 EUR
1 vuosi
€79,00 EUR
1 vuosi
.legal
€59,99 EUR
1 vuosi
€59,99 EUR
1 vuosi
€59,99 EUR
1 vuosi
.ee
€43,00 EUR
1 vuosi
€0,00 EUR
1 vuosi
€43,00 EUR
1 vuosi
.one
€15,00 EUR
1 vuosi
€15,00 EUR
1 vuosi
€15,00 EUR
1 vuosi
.us
€39,00 EUR
1 vuosi
€39,00 EUR
1 vuosi
€39,00 EUR
1 vuosi
.af
€135,00 EUR
1 vuosi
€135,00 EUR
1 vuosi
€135,00 EUR
1 vuosi
.ax
€25,00 EUR
1 vuosi
€25,00 EUR
1 vuosi
€25,00 EUR
1 vuosi
.design
€50,00 EUR
1 vuosi
€50,00 EUR
1 vuosi
€50,00 EUR
1 vuosi
.cloud
€29,00 EUR
1 vuosi
€0,00 EUR
1 vuosi
€29,00 EUR
1 vuosi
.sk
€50,00 EUR
1 vuosi
€50,00 EUR
1 vuosi
€50,00 EUR
1 vuosi
.tv
€59,00 EUR
1 vuosi
€59,00 EUR
1 vuosi
€59,00 EUR
1 vuosi
.pe
€130,00 EUR
1 vuosi
€130,00 EUR
1 vuosi
€130,00 EUR
1 vuosi
.hu
€79,00 EUR
1 vuosi
€79,00 EUR
1 vuosi
€79,00 EUR
1 vuosi
.ir
€65,99 EUR
1 vuosi
€65,99 EUR
1 vuosi
€65,99 EUR
1 vuosi
.bg
€220,00 EUR
1 vuosi
€220,00 EUR
1 vuosi
€220,00 EUR
1 vuosi
.work
€39,00 EUR
1 vuosi
€39,00 EUR
1 vuosi
€39,00 EUR
1 vuosi
.vc
€59,00 EUR
1 vuosi
€59,00 EUR
1 vuosi
€59,00 EUR
1 vuosi
.group
€25,00 EUR
1 vuosi
€25,00 EUR
1 vuosi
€25,00 EUR
1 vuosi
.uk
€39,00 EUR
1 vuosi
€39,00 EUR
1 vuosi
€39,00 EUR
1 vuosi
.co.za
€25,00 EUR
1 vuosi
€25,00 EUR
1 vuosi
€25,00 EUR
1 vuosi
.fm
€120,00 EUR
1 vuosi
€120,00 EUR
1 vuosi
€120,00 EUR
1 vuosi
.gr
€39,00 EUR
1 vuosi
€39,00 EUR
1 vuosi
€39,00 EUR
1 vuosi
.cx
€80,00 EUR
1 vuosi
€80,00 EUR
1 vuosi
€80,00 EUR
1 vuosi
.co.tz
€220,00 EUR
1 vuosi
€220,00 EUR
1 vuosi
€220,00 EUR
1 vuosi
.co.kr
€135,00 EUR
1 vuosi
€135,00 EUR
1 vuosi
€135,00 EUR
1 vuosi
.gs
€120,00 EUR
1 vuosi
€120,00 EUR
1 vuosi
€120,00 EUR
1 vuosi
.run
€25,00 EUR
1 vuosi
€25,00 EUR
1 vuosi
€25,00 EUR
1 vuosi
.ai
€350,00 EUR
1 vuosi
€350,00 EUR
1 vuosi
€350,00 EUR
1 vuosi
.ae
€220,00 EUR
1 vuosi
€220,00 EUR
1 vuosi
€220,00 EUR
1 vuosi
.app
€49,00 EUR
1 vuosi
€49,00 EUR
1 vuosi
€49,00 EUR
1 vuosi
.co.ke
€34,99 EUR
1 vuosi
€34,99 EUR
1 vuosi
€34,99 EUR
1 vuosi
.fun
€25,00 EUR
1 vuosi
€25,00 EUR
1 vuosi
€25,00 EUR
1 vuosi
.tw
€29,99 EUR
1 vuosi
€29,99 EUR
1 vuosi
€29,99 EUR
1 vuosi
.hk
€120,00 EUR
1 vuosi
€120,00 EUR
1 vuosi
€120,00 EUR
1 vuosi
.shop
€49,00 EUR
1 vuosi
€49,00 EUR
1 vuosi
€49,00 EUR
1 vuosi
.art
€20,00 EUR
1 vuosi
€20,00 EUR
1 vuosi
€20,00 EUR
1 vuosi
.nz
€39,00 EUR
1 vuosi
€39,00 EUR
1 vuosi
€39,00 EUR
1 vuosi
.dev
€49,00 EUR
1 vuosi
€49,00 EUR
1 vuosi
€49,00 EUR
1 vuosi
.ac
€49,99 EUR
1 vuosi
€49,99 EUR
1 vuosi
€49,99 EUR
1 vuosi
.gold
€74,99 EUR
1 vuosi
€74,99 EUR
1 vuosi
€74,99 EUR
1 vuosi
.ci
€37,99 EUR
1 vuosi
€37,99 EUR
1 vuosi
€37,99 EUR
1 vuosi
.co.th
€105,00 EUR
1 vuosi
€105,00 EUR
1 vuosi
€105,00 EUR
1 vuosi
.beer
€29,99 EUR
1 vuosi
€29,99 EUR
1 vuosi
€29,99 EUR
1 vuosi
.pw
€25,00 EUR
1 vuosi
€25,00 EUR
1 vuosi
€25,00 EUR
1 vuosi
.studio
€39,99 EUR
1 vuosi
€39,99 EUR
1 vuosi
€39,99 EUR
1 vuosi
.world
€26,99 EUR
1 vuosi
€26,99 EUR
1 vuosi
€26,99 EUR
1 vuosi
.bz
€25,00 EUR
1 vuosi
€25,00 EUR
1 vuosi
€25,00 EUR
1 vuosi
.by
€121,00 EUR
1 vuosi
€121,00 EUR
1 vuosi
€121,00 EUR
1 vuosi
.tg
€43,50 EUR
1 vuosi
€43,50 EUR
1 vuosi
€43,50 EUR
1 vuosi
.verkkolevy.com
€0,00 EUR
1 vuosi
€0,00 EUR
1 vuosi
€0,00 EUR
1 vuosi
.adult
€135,00 EUR
1 vuosi
€135,00 EUR
1 vuosi
€135,00 EUR
1 vuosi
.ar
€170,00 EUR
1 vuosi
€170,00 EUR
1 vuosi
€170,00 EUR
1 vuosi
.ba
€180,00 EUR
1 vuosi
€180,00 EUR
1 vuosi
€180,00 EUR
1 vuosi
.bo
€220,00 EUR
1 vuosi
€220,00 EUR
1 vuosi
€220,00 EUR
1 vuosi
.chat
€35,00 EUR
1 vuosi
€35,00 EUR
1 vuosi
€35,00 EUR
1 vuosi
.cl
€40,00 EUR
1 vuosi
€40,00 EUR
1 vuosi
€40,00 EUR
1 vuosi
.clothing
€35,00 EUR
1 vuosi
€35,00 EUR
1 vuosi
€35,00 EUR
1 vuosi
.org.cn
€42,99 EUR
1 vuosi
€42,99 EUR
1 vuosi
€42,99 EUR
1 vuosi
.net.cn
€42,99 EUR
1 vuosi
€42,99 EUR
1 vuosi
€42,99 EUR
1 vuosi
.xn--p1ai
€25,00 EUR
1 vuosi
€25,00 EUR
1 vuosi
€25,00 EUR
1 vuosi
.co.in
€39,00 EUR
1 vuosi
€39,00 EUR
1 vuosi
€39,00 EUR
1 vuosi
.com.gr
€49,00 EUR
1 vuosi
€49,00 EUR
1 vuosi
€49,00 EUR
1 vuosi
.com.lv
€24,00 EUR
1 vuosi
€49,00 EUR
1 vuosi
€49,00 EUR
1 vuosi
.com.mx
€56,00 EUR
1 vuosi
€56,00 EUR
1 vuosi
€56,00 EUR
1 vuosi
.com.ph
€105,00 EUR
1 vuosi
€105,00 EUR
1 vuosi
€105,00 EUR
1 vuosi
.com.pl
€39,00 EUR
1 vuosi
€39,00 EUR
1 vuosi
€39,00 EUR
1 vuosi
.com.tw
€59,00 EUR
1 vuosi
€49,00 EUR
1 vuosi
€49,00 EUR
1 vuosi
.com.ve
€79,00 EUR
1 vuosi
€79,00 EUR
1 vuosi
€79,00 EUR
1 vuosi
.co.nz
€24,00 EUR
1 vuosi
€0,00 EUR
1 vuosi
€24,00 EUR
1 vuosi
Lisää webhotelli
Valitse sinulle sopiva webhotellipaketti
Meillä on sopivia webhotelleja juuri sinulle
Siirrä verkkotunnuksesi
Verkkotunnuksen siirto lisää verkkotunnuksen voimassaoloaikaa yhdellä vuodella! *
* Ei koske kaikkia verkkotunnuspäätteitä tai juuri uusittuja verkkotunnuksia